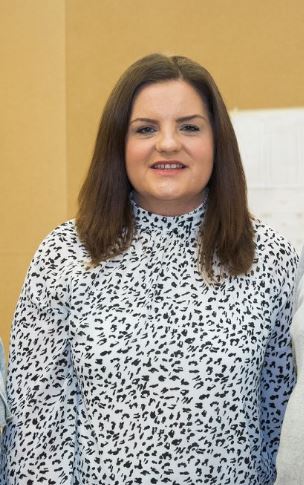 The first in our 5 Minutes With blog series is with Claire Williams, the CITB Partnership Manager for the NAS.
How and when did you first come into this industry?
I joined the Construction Industry Training Board (CITB) in August 2018 having worked in a variety of private, public and third sector roles. Prior to joining CITB I was North Wales Partnership Manager for the Prince's Trust. That's where I first encountered CITB; they were supporting the Trust's 'Get into Construction' work to support young people into the industry.
What are your proudest achievements, both personally and professionally?
I want to 'make a difference'. I'm proud that the projects I have worked on for the CITB have given people from under-represented groups opportunities to enhance their skills and begin construction careers.
For example I was contacted by a Housing Officer who wanted to place a young male, a care leaver, with a construction company. He wanted to begin his career in construction but didn't know how to start it. So I contacted some local construction companies, they invited him to a meeting – he is now looking at starting an apprenticeship.
I'm also proud of improving roofing training provision in North Wales by working in collaboration with Anwyl Construction, the local college and the Wales National Roofing Training Group. We worked on introducing a SAP Level 2 Roofing and Tiling course to North Wales, a first for the region.
Outside of work, I'm especially proud of my role as a Volunteer Fundraiser with the Wales Air Ambulance which I do in memory of my brother, Steve, who passed away in 2019. Wales Air Ambulance were so caring to my parents and I when Steve died. I owe them a huge debt of gratitude so I happily attend as many bucket collections and events for them as I can.
I am also a former Trustee and supporter of Hope House Children's Hospice, in memory of my friend, Amanda, who died of cancer when she was 14. I help reform and shape their counselling and therapy services.
What has your experience been of working with the NAS and their Members?
I have been the Relationship Account Manager for the NAS since April 2019. I have really enjoyed the opportunity to learn more about their work. I am consistently impressed by the standard and quality of what the NAS does and the passion and commitment everyone has for their work.
I was delighted to be a guest judge at their #NAS100 Apprenticeship Competition in Leeds last summer. I also enjoyed meeting NAS members at the Autumn Conference and Black Tie event in London in October. I have been impressed with the warmth and welcome I've received and I look forward to meeting more members at the NAS AGM on 25 March this year and accompanying Lorraine Shepherd (NAS Training Manager) on some of her visits to find out more about the NAS' work.
What's the best way for NAS Members to locate contact details for their local CITB Levy and Grant Advisor, and/or CITB Apprenticeship Officer?
I would encourage them to contact their local CITB Advisors as they can offer a wealth of support including advice on training, our grants system and funding applications. Similarly your local CITB Apprenticeship Officer is on hand to support you. If you want more information drop me an e-mail: Claire.williams@citb.co.uk or Lorraine on Lorraine.shepherd@shopfitters.org.
How does the CITB update the industry regarding how they are performing against their business plan?
Since November 2018 our Quarterly '360' publications report and monthly interactive Key Performance Indicators measure our progress against our business plan. We also hold six-monthly engagement events across England, Scotland and Wales to share CITB progress and plans. We also have regular contact with employers of all sizes, prescribed organisations (like the NAS) and employer groups via our Partnerships Teams.
So tell us more about CITB's 'Big Six' campaign.
CITB's 'Big Six' aims to help the sector meet skills challenges and secure its future workforce.  The Big Six supports employers with their skills and training needs from growing apprenticeships and turning learners into workers. You can read about the Big Six here.
Who would your top five dream celebrity guests be at your dream dinner party (from any era, dead or alive)?
I would have an eclectic mix of suaveness, sass, intellect and humour!  So Sean Connery, Madonna, Sigmund Freud, Nostradamus and Michael McIntyre.
If you could say two things to the 15 year old YOU, what would you say?
'Life is an adventure – enjoy the ride!'
'What's for you won't pass you by.'