Do You Need a Fitout Contractor?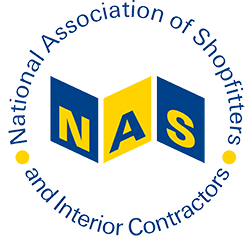 At the National Association of Shopfitters we are often asked to recommend a fitout company. With more than 100 UK-based members operating in shopfitting, fitout and interior design, we were able to help finding the right partner for many projects.
No two jobs are the same, so knowing some key details about the opportunity is important to find the best contractor. Over time, we have developed a process which connects investors with the most suitable NAS members.
Fill in the form below, including key details, and submit your fitout opportunity to the NAS.
Based on the information provided, we will advertise the opportunity with our members and ask to submit expression of interest.
A list of contacts will be send to you for further consideration within a couple of days.
Submit Your Fitout Opportunity Details​
I would like to thank the National Association of Shopfitters, for the invaluable help they gave me recently when I was trying to find a suitable firm to fit out a new clothing store that I am moving to. If anyone is looking for a shopfitter, I thoroughly recommend getting in touch with the NAS, saving you lots of work and effort trawling the internet looking for a suitable team of shopfitters.