In March, the National Association of Shopfitters (NAS) announced its five priorities. The first – and perhaps most important for the sector – is increasing the supply of well skilled labour.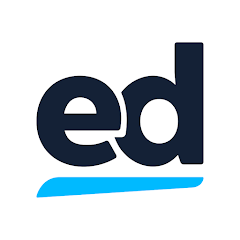 Under this priority, the NAS committed to develop, deliver, and commission sector specific training that supports entrants from the start of their career to the end. Today, we're delighted to announce the another step towards delivering on this priority: our own e-Learning environment, built in EdApp.
EdApp is an all-in-one learning management system, with a focus on microlearning – bitesize courses that keep the user engaged – and gamification. EdApp allows the user to access courses via mobile, tablet, or desktop PC in both online and offline environments, making it a flexible solution for businesses in the sector.
From today, NAS members will be able to access our first wave of content, which is built for their employees to access at no additional cost. Our courses include: Asbestos Awareness, Ladder Safety, Manual Handling, Working with Display Screen Equipment, Better Business Writing, and Cyber Security. To register users, please visit the Members Area of the NAS website and select the EdApp benefit for more information.
The NAS is committed to adding more courses over time, and is also keen to gather feedback from members on the courses that are currently available. NAS members can offer their thoughts and request a course using the form below.