Get Sheet Done Ltd is an Associate Member of the NAS, providing our members with additional capacity on CNC cutting. The company is based in Lydbrook (Gloucestershire) and delivers services nationwide. Below you will find a short introduction to the services offered by Get Sheet Done as well as video and images from their workshop. If you would like to get in touch with the team, you can visit their website or use the form below.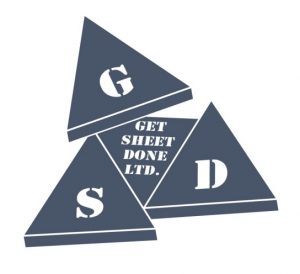 Get Sheet Done are specialists in the CNC cutting and edging of wood, wood composites, wood or plastic laminates, ACMs and many other sheet materials used in the manufacture of screens and exhibition stands, shop interiors, van interiors, interior decor and design, creative storage solutions, bespoke kitchens, bedrooms and office furniture…
In a nutshell, we like to cut things! We aim to position ourselves as the 'go-to' for the precision cutting of wood and wood-based products, for both domestic and commercial applications.
We can do bespoke, or we can do repeats until the cows come home! The important thing for us, is to complete our work to the expected time, cost and quality stipulations. We like to Get Sheet Done!