GS Contracts, Prodrive Shopfitting and County Shopfitting Services Join the NAS as Full Members
GS Contracts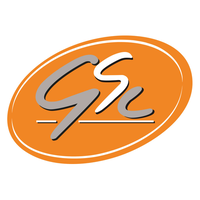 Based in Colchester, Essex, CS Contracts is a specialist interior fit out and bespoke manufacturing contractor with over 25 years' experience in the design, manufacture, installation and management of fit-outs and refurbishments for the residential, commercial, retail, leisure and hospitality industries. Find out more on gscontracts.com.
Prodrive Shopfitting


Prodrive Shopfitting was formed in April 2003 located in the North East of England. Prodrive Shopfitting operates its own 10,000 sq/ft factory with modern machinery that enables them to control operations and maintain high levels of quality. Find out more on prodriveshopfitting.co.uk.
County Shopfitting Services



County Shopfitting Services is a family run business from Sheffield who have been established since 1974. They specialise in bespoke joinery items and full shopfits. Find out more on countyshopfit.co.uk.
Guardior Security and Randburg Electrical Services Join the NAS as Associate Members
Guardior Security


Guardior Security provide security management solutions that ensure the safeguarding of people, property and businesses across the UK. Guardior security services range from everyday guarding, front of house and alarm response services to tailored security management solutions. Find out more on guardior.com.
Randburg Electrical Services


Randburg Electrical Services, based in South Croydon, Surrey, offer a full portfolio of electrical services to the retail, commercial, industrial and residental industries, from design to installation. All services are carried out to the highest standards, utilising the latest technology and recognised branded materials. Randburg provides the quality and reliability their customers have grown to expect, but always work with flexibility to suit individual client requirements. Find out more on randburg.co.uk.