First stablished in 2009, the NAS relaunched SICCS in 2021. SICCS now has over 450 active users and welcomes new entrants to the scheme on a daily basis.
SICCS is a partner card of the Construction Skills Certification Scheme (CSCS), displaying the CSCS logo as a mark of quality. Eligibility for SICCS cards is aligned to CSCS – meaning all applicants must hold a relevant qualification and demonstrate appropriate level of health, safety and environment knowledge.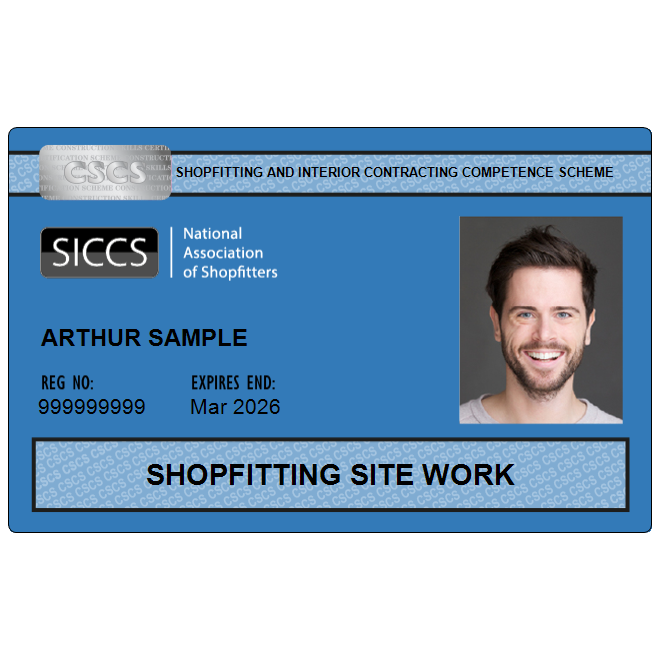 As the body responsible for shopfitting occupations, the NAS has ensured that the scheme includes both Site and Benchwork cards. Cards for Labourers and Apprentices are also available and further development of the scheme is being planned. For more information about the current available cards, please visit our SICCS page.
NAS members receive a discount on all SICCS cards. Members can also apply for Apprentice cards at no cost.