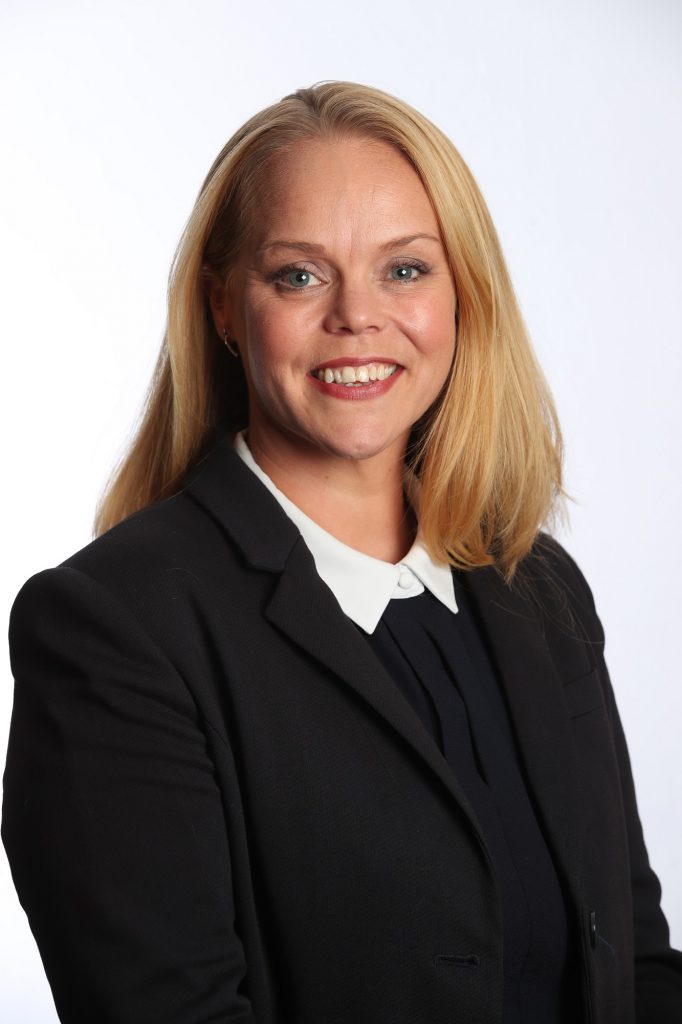 The successful partnership between the National Association of Shopfitters (NAS) and CITB goes back many years, which is why as CITB Chief Executive it's an honour for me to be able to contribute a guest blog as part of the NAS centenary celebrations.
The shopfitting industry has changed beyond recognition since the NAS came into being in 1919, but one constant is the strong and unique identity shopfitters maintain within the wider construction industry. Today's NAS members and affiliates work in travel, leisure, and financial services as well as the retail sector. Recently NAS members have worked on landmark projects including Titanic Belfast, Tate Britain, Cheltenham Racecourse, The Shangri-La Hotel, The Shard and Windsor Castle.
Digitalisation and other forms of innovation are helping make shopfitting more efficient, productive, and environmentally friendly. One of the things that I find most exciting about shopfitting is that it encompasses old and new: traditional skills such as carpentry and joinery are as essential as ever, but innovations such as augmented reality, immersive learning and Building Information Modelling (BIM) are expanding the boundaries of what is achievable.
CITB is investing in technologies that will be of benefit to anyone entering into and progressing in the shopfitting trade. At the Construction Wales Innovation Centre, for instance, CITB and NAS are due to begin testing and piloting new Wood Machining and Paint Spraying simulators over the coming months. These will complement existing training and provide the opportunity for learners to 'practice' techniques safely, without wasting resources, and receive instant feedback on their performance.
CITB and NAS have worked together in other ways, too, for instance in the development of the Publicly Available Specification (PAS) quality management tool for running a shopfitting business. NAS and CITB developed the original Shopfitting and Interior Contracting Competency Scheme (SICCS) shopfitting card which is now available on a specially developed app accessible by smartphone. CITB also ensures relevant qualifications are available for the sector and supports the Shopfitting Independent Training Forum (Training Group) to deliver training and projects to meet emerging needs.
One of the themes of the NAS Centenary celebration is in recognising local talent, and CITB is delighted to be sponsoring the NAS Centenary Year Apprentice Competition* in Leeds on 19-20 June. My colleague Claire Williams is one of the judges and sends her best wishes to all the participants, one of whom will be awarded a cash prize, trophy and set of Makita tools valued at £800.
In addition I am now able to share with you the news that to commemorate this 100th anniversary, CITB has donated £6,500 to the NAS for an Apprentice bursary.
Congratulations to the National Association of Shopfitters on reaching this important milestone, and to incoming Director James Filus as he takes over the reins of this esteemed organisation. James has already expressed an interest in continuing our long partnership and moving it into new and innovative areas, such as digital skills and innovation. We at CITB look forward to working closely with James and the NAS for many years to come.
* The NAS Centenary Year Apprentice Competition, sponsored by the CITB, will take place from 19th to 21st June 2019 and is open to all apprentices of any age who are undergoing training or nearing completion of their training in the craft of bench joinery or related activities.
Content written by Sarah Beale, Chief Executive of the Construction Industry Training Board (CITB). This post is part of a series penned by leading figures from across construction, architecture, design and retail in recognition of our Centenary Year.