Training and savings delivered
Between August 2020 and March 2021 NAS run a CITB funded training campaign for the NAS members. The aim was to provide a simple route to funds to support CITB Levy paying NAS members with their core training requirements (classroom based or online).
The most popular course was the Site Management Safety Training Scheme (SMSTS) followed by PASMA Tower User. NAS members also attended Asbestos Awareness (UKATA) and Control of Dust training, IOSH and IPAF accredited courses, Mental Health Awareness and First Aider as well as specialist courses for fork lifts and abrasive wheels.
In total over the course or the programme, NAS facilitated delivery of 164 training days to 105 individual delegates. Compared to full price of the courses, our members saved £14,238.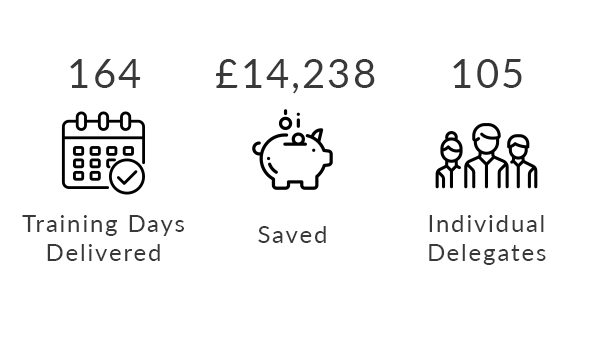 Du Boulay Contracts Ltd took advantage of the pandemic to access training needs and requirements, this coincided with the 50% offer from NAS. We have been members of NAS for many years and found this to be a benefit of incredible value. The offer saved a considerable amount of money, this enabled channelling resources into assisting compliance.
Urban Shopfitters are proud members of NAS. In the past we have used many of the amazing benefits offered but most recently we have taken full advantage of the 50% off CITB training. Having the access to quality training from approved fully accredited providers via NAS is amazing but at these further discounted rates really helped our team up skill in these challenging times.
As a CITB Levy paying NAS Member, AM System were thrilled to make the most of the generous 50% Off Training Offer. The CITB Grant Eligible Training we booked included, SMSTS, PASMA Tower User, IPAF 3a + 3b.
As NAS members, we at Cardinal were able to take advantage of the CITB Funding 50% off training project, due to the huge discount we have been able to train a number of our joiners and site teams in Dust Management, Abrasive wheel training, PASMA training, FLT training and Temporary works.