Advanced tools for fit-out by Leica Geosystems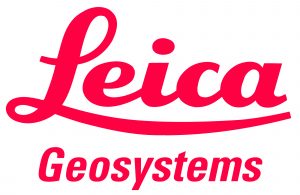 When delivering a fit-out project, you need reliable measurements. Professionals trust Leica Geosystems to help them collect, analyse, and present spatial information. With close to 200 years of pioneering solutions to measure the world, Leica Geosystems is best known for its broad array of products that capture data accurately, model quickly, analyse easily, and visualise and present spatial information, even in 3D.
Those who use Leica products every day trust them for their dependability, the value they deliver, and the superior customer support. Leica Geosystems offers the broadest array of solutions for those with a need for highly accurate data capture, fast modelling, easy analysis, and full 3D visualisation and presentation of spatial information.
Invitation for NAS Members
Leica Geosystems is an associate member of NAS and would like to work with an affiliated fit-out company on a complete start to finish job, from the capture of the existing, through design and into build. The equipment and software to be used during the project:
Capture with Leica BLK360 (imaging laser scanner) to measure the existing site
Design with Leica

BricsCAD BIM

software for the design and model creation
Build with Leica

ICT30

(construction layout tool) to setting out from the design
Leica Geosystems is looking to partner with a NAS member abreast with technology and in return for a case study.
How will you benefit
Get to know and explore some of the most advanced tools in the industry
Swap the conventional methods for modern technology that is easy to use
Save project time across the whole workflow
Apply for the opportunity
You need to be a NAS Member.