On Site Assessment and Training (OSAT) is a method of qualifying construction operatives with a National Vocational Qualification (NVQ) whilst they work on site. 
NEED AN NVQ BUT DON'T WANT TO SEND YOUR TEAM MATE TO COLLEGE? 
HEARD OF AN OSAT ALTERNATIVE? 
HERE IS A QUICK ONE MINUTE READ REVIEW
NVQs are evidence-based competency qualifications, assessed in the workplace by qualified assessors who are competent in the trades they assess. 
NVQs range from level 2 trade occupations up to level 7 construction site management and are made up of several units, known as 'standards' which are specific to each qualification. 
To complete an NVQ, an assessor will observe operatives at work and ask questions about how the work is completed. The assessor will record what has been demonstrated and discussed against the standards of the NVQ in a portfolio of evidence. 
Once the assessor has evidence against all the necessary units, they will sign the portfolio off and then send it off for the NVQ certificate to be claimed. 
In most cases the assessor will need several meetings to: 
Provide the NVQ induction and check that the qualification is appropriate

 

Agree a plan to describe how the evidence will be collected and identify if any training is required

 

Visit site and observe work being completed using site documentation and procedures

 

Ask knowledge questions to cover any gaps in evidence

 

Agree the evidence meets the standards and sign off the portfolio.

 
The NVQ requirements state that it must be assessed using English, Welsh or Gaelic language 
Benefits of OSAT 
Existing skills, experience, everyday tasks and routine training are used as evidence for obtaining the NVQ

 

Employers benefit from productive work while assessments are taking place

 

Operatives spend little or no time away from the workplace

 
No extra costs for training equipment or venues as existing site facilities are used

 

Nationally recognised NVQs demonstrate competence to potential clients

 

NVQ completion grant for eligible CITB levy registered employers

 

The NVQ achieved can be used to obtain a CSCS card.

 
The Cost and Funding Options
If you're a NAS members and use our Approved Training Provider, you will receive a 20% discount.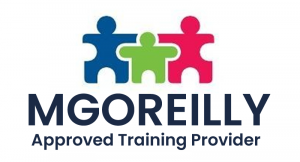 We recommend Mike O'Reilly Assessment Services. NAS Associate Member and ATP for nearly 3 years, who worked with many NAS members during that time. Connect with Mike on mgoreilly.co.uk.
Current Market Rate for an L2 OSAT – Using L2 Wood Occupations for Shop Fitting – as an example our NAS ATP delivers the OSAT at a member only discounted rate of £600.  
Are you CITB Levy Payer? If yes, you will receive a qualification completion award of £600.