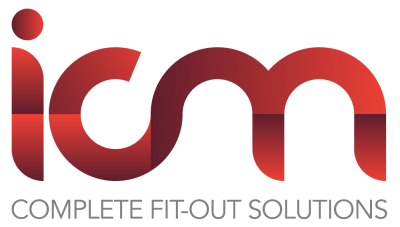 Despite the challenges the industry has faced lately, we are delighted that the NAS has experienced sustained growth of our membership over the past few months.
We would like to extend a warm welcome to two more established fit-out companies who joined our community recently, Superior Shopfitting Ltd and Interface Contract Management (ICM) Ltd.
Superior Shopfitting, based in London, was established in 1966 and provides a complete fit-out and shopfitting service throughout the United Kingdom. They can provide a complete end to end service from initial CAD drawings through to bespoke manufacturing and a fully managed site installation.
ICM, established in Stratford-upon-Avon in 1998, operates as a collection of complimentary construction related businesses, which cover shopfitting, office interior fit-outs, exhibition services and bespoke commercial joinery.
Andy Fearn, Director at ICM, said: "We very much look forward to working with the NAS and collaborating with like-minded businesses. As we continue to navigate ourselves through these strange times it's important we share learnings and new innovations. I firmly believe ICM has a lot to learn from being around other NAS members, there are areas I'd like us to improve and simplify. We intend to be an active forward looking and represented member (maybe even face-to-face when Covid permits!)"
James Filus, NAS Director said: "I am thrilled that both Superior Shopfitting and ICM have chosen to join the NAS. I believe this is testament to our offer to members, and our commitment that the value of membership will be greater than the cost. There really has never been a better time to join the UK's dedicated professional association for shopfitters, fit-out and interior contractors, especially with our 3 For Free offer that is running until the end of August."
The 3 For Free offer gives shopfitting, fit-out and interior contracting companies their first three months of membership free, as well as access to premium jobs board features and healthcare solutions, if they apply to become a member before 31 August.
If you're interested in finding out more, check out the offer in more detail here.