Can you believe we are more than halfway through the year already? We have taken the time to reflect on the year and what activities have been completed for the #NAS100CharityChallenge so far.
We launched the Charity Challenge at the beginning of 2019 to celebrate our Centenary Year with a target that the NAS and our members collectively raise £100k either in funds or gifts in-kind.
Participants can choose to support any charity or organisation they wish, however our chosen charity for the Centenary is CRASH – a unique, practical charity that assists homelessness and hospice charities with construction related projects, creating places that care for people.
Some of the activities that have been completed so far include:
– CDS Construction spent the day at the 1st Chertsey Scout Group decorating and carrying out joinery at a value of £3k.
– McCue Crafted Fit raised £4k for Cancer Fund for Children by doing the Wild Geese SkyDive in County Derry.
– Graham Fit Out raised £3k for Friends of the Cancer Centre by completing the Belfast Marathon Relay and they also asked their sub-contractors on a project in Leeds to donate Easter Eggs. Two hundred eggs were gathered and visitors to the building were asked to make a donation in return for an Easter egg, raising £500 for Sodexo Stop Hunger.
– Thorn Baker Construction completed the Heineken Race to the Tower, an Ultra Marathon across two days, which covered 52.4 miles including climbing 7,476ft and camping overnight.
– Purple Media Solutions raised £1,500 in aid of the British Heart Foundation through a cycle ride, and participating in a seven day, 100 mile walk of the Offa's Dyke Footpath, from Prestatyn on the North Wales coast, to Knighton on the Welsh Border.
– Donseed embarked on a unique cross-border challenge during the month of June, by encouraging staff in the office and working remotely to complete a combined 450 miles by running or cycling, the distance between their offices in Birmingham and Tralee, Ireland.
– A. Edmonds have begun their large donation to the Malachi Community Trust to enable them to set up a Community Hub to support children and families in a deprived local area in Birmingham. This year's donation will be in the region of £30k, with an overall donation close to an incredible £500k being made in the next year in honour of their 150th anniversary. Every half year A. Edmonds makes a contribution to their own Charitable Foundation regardless of whether they are making profit to support local projects.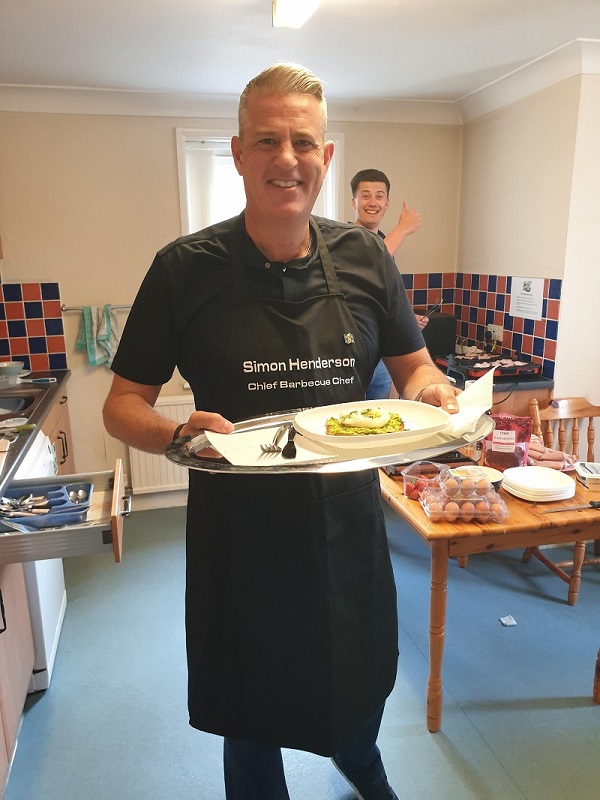 – Darwin Clayton, one of the principle sponsors for our Centenary Year, carried out a week of fundraising activities including a lunch break quiz, a bake sale and a cooked to order breakfast served to staff by the company's managing director.
– Barbour Fit Out have raised the bar with their fantastic effort, getting involved in a number of fundraising events including the Etape Loch Ness 2019 Cycle Sportive for Macmillan, the Glasgow Resolution Run for Stroke Association and a 10k run as part of the 5000 mile challenge for St Cadoc's Youth Club. One of their employee's daughters also donated eight inches of her hair and raised over £500 for the Little Princess Trust who make wigs for young people who have lost their hair through cancer treatment or other conditions.
If all that wasn't enough, there are still plenty of activities coming up in the next six months too, which include:
– A number of our members including Powells, Tekne, WF Supplies, Barnwood Shopfitting and Garenne Shopfitting taking part in the New Forest 100 Sportive cycle race in September.
– NAS director, James, participating in the Marathon March in October for the Palace for Life Foundation, starting at Selhurst Park and finishing in Central London.
– Blackcurrant Events are taking part in the 10k Race for Life in July in aid of Cancer Research.
– The NAS Centenary Fundraiser in October which will include a four-course meal and entertainment, as well as the chance to win prizes and different awards being given out for the #NAS100CharityChallenge! (Tickets available here)
We want to say a massive thank you and well done to everyone who has participated so far! This initiative has been shortlisted for the Corporate Social Responsibility Award at the Trade Association Forum Best Practice Awards which makes us extremely proud. The winner of the award will be announced on Tuesday 9 July.
Please remember for any upcoming charity challenge activities to capture these on video, as you could win a DJI Osmo Pocket!