South Coast Stone joined the NAS in February as Associate Member
South Coast Stone are proud to have worked on many exciting, technically challenging and creative commercial projects for some of the country's leading enterprises.
They specialise in the importation, fabrication and installation of all types of natural and engineered stone and ceramic tiling. From the manufacturing facility in Poole Dorset, they install stone and ceramics throughout the UK. With over 50 years combined experience in the stone and ceramic industry South Coast Stone are able to manage any installation to ensure it meets all expectations.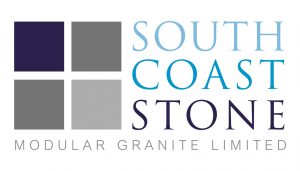 South Coast Stone source and work with the finest and highest quality stone from around the world, enabling them to craft truly unique pieces. The material selection process can include issuing small samples, visits to UK suppliers or travelling direct to source whether in Europe or Worldwide.
South Coast Stone create beautiful, bespoke stone products for kitchens and bathrooms. In addition they produce fireplaces, vanity tops, fully clad sinks, bar tops, table tops and wall/floor tiles.
Over the years we have built up a large portfolio of customers across the UK as well as an enviable reputation within the commercial market completing projects for such customers as: Selfridges, Harrods and the Harbour Hotel Group.
Ivy Restaurant by South Coast Stone
South Coast Stone were commissioned to supply and install all bars and waiter stations to the new Ivy Restaurant in Glasgow.
The materials were hand selected by the Ivy's in house design team from our suppliers in Italy. The materials used were Onice Miele, Onice Rosa and the very popular Carrara marble. The ground floor bar was manufactured from Onice Miele and had a 100mm build up consisting of 3 bullnoses and 2 square stick ups.
The first floor bar was manufactured from Onice Rosa and fitted on an LED panel, combined with a salmon filter highlighting the beauty of this natural stone. Like the ground floor bar the overall build up was 100mm however the complexities were much more. This stone was also consistent into the female washrooms, however without the back lighting.
All waiter stations were manufactured from 30mm Carrara marble and edges were detailed on our CNC using a bespoke tool that was made to a specific shape by suppliers in Italy.