Zoe West from Urban Shopfitters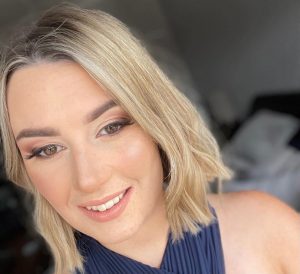 Zoe West started her marketing apprenticeship at Urban Shopfitters in February 2020 and during these exceptionally challenging times she learned new skills and achieved her goals for the company. She had no previous experience in construction or marketing, as her background was in corporate recruitment prior to starting with Urban. The company was looking to increase its online presence and after talking to Zoe it was agreed she would do a Level 3 Digital Marketing Apprenticeship.
Zoe has worked hard throughout the last year, producing the new website and putting together a new brand logo to help keep the company present on social media. During this time, Zoe has also taken various marketing, IT and content related courses, which helped her writing and development of the company website.
She has also taken the RPE qualitative face-fit course to attend sites and ensure that the operatives are correctly wearing certain face masks, and completed the asbestos awareness course, mental health awareness and first aid course.
Zoe has researched topics to publish blog posts on company website to provoke thoughtful discussions on subjects like sustainability, mental health, and control of dust on sites. She is already looking at another apprenticeship but this time hoping to obtain a degree in Digital Marketing.