Shopfitting Excellence Week 2021
The NAS is holding the Shopfitting Excellence Week between 6th and 10th December 2021. We are shining a spotlight on the incredible spaces, high quality finishes, diligent and dedicated people and the innovative practices that make our industry what it is. We asked our members to submit their work in the following categories:
Nine NAS Members submitted 12 projects delivered in 2021, presented on 124 images. You can view the full submission from each company on their dedicated entry page.
Nobu Hotel London Portman Square by A Edmonds & Co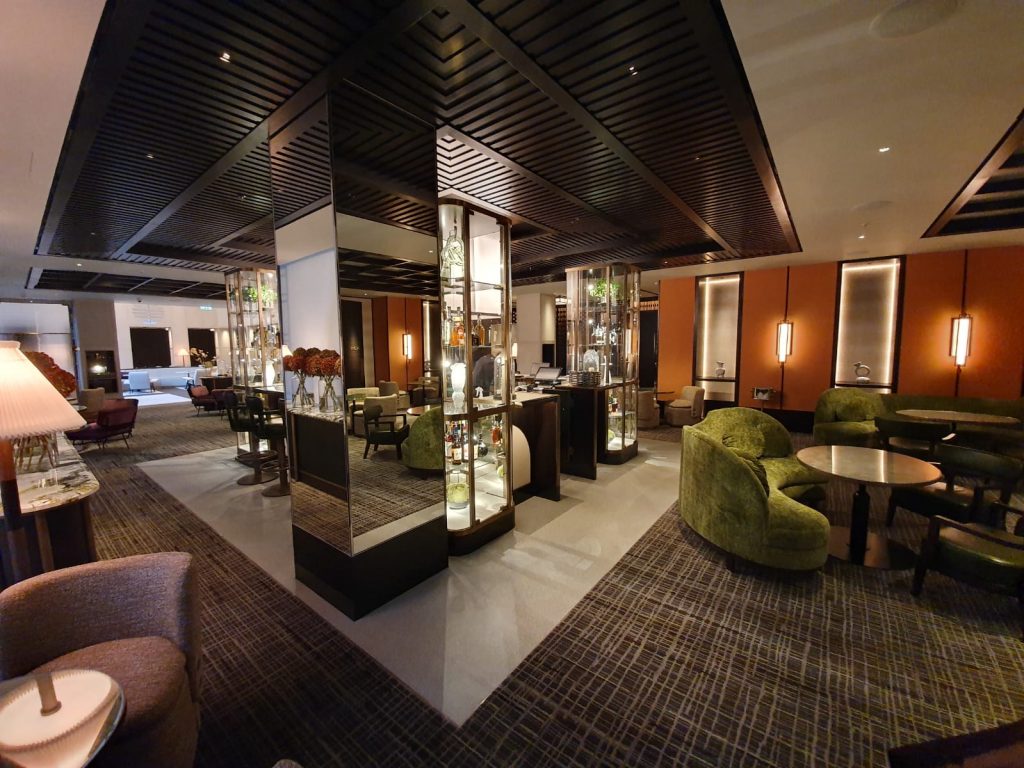 A Edmonds & Co completed the joinery and metalwork installation at Nobu Hotel London on Portman Square.
Nobu Hotel London Portman Square features 249 guest rooms and suites, and world class dining options. A Edmonds & Co project consisted of a restaurant, two ground floor bars, reception lobby and restrooms.
Particular areas of development and achievement were curved glass and brass display columns, profiled hardwood columns to the restaurant and backlit CNC wall panelling. Works were completed in conjunction with WFC Contractors who were the Main Contractor and David Collins Studio as Designers.
Zoe West from Urban Shopfitters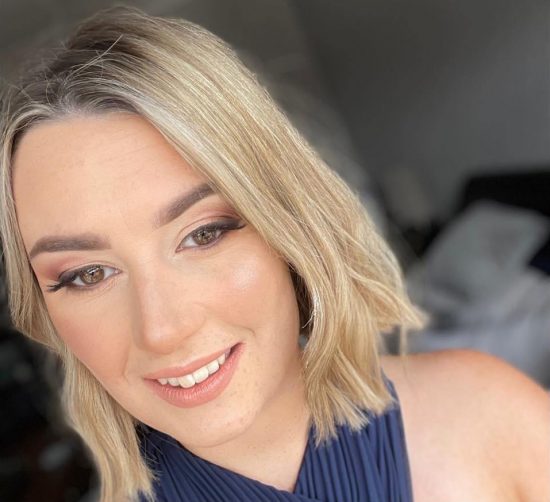 Zoe West started her media marketing apprenticeship in February 2020 and the company had no idea how hard the year would be to learn remotely. She has completed numerous online courses and where possible, face to face ones, to keep busy and to help with her learning.
Zoe has worked hard throughout the 2021 producing a new website for Urban Shopfitters and putting together a new brand logo to help keep the company present on social media.
She has also researched topics to publish blog posts to provoke thoughtful discussions and bring current subjects like material shortages and environmental issues.
Wakefields Store by Datum Contracts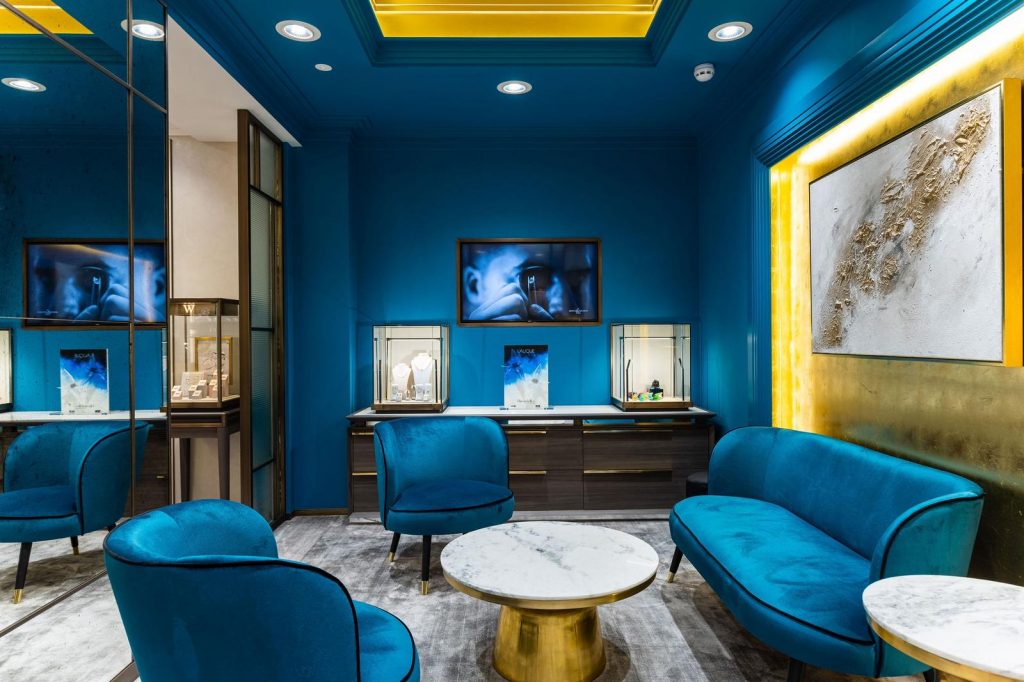 Wakefields is an independent family jewellers that has been at the heart of the retail community in the West Sussex market town of Horsham for 110 years.
Their thriving business combines fine gemstones and bespoke jewellery, as well as an impressive collection of iconic watch brands, such as Rolex and Tudor.
London-based retail design consultancy, Innovare, was appointed to completely re-design the existing Wakefields store, which incorporates an expanded Rolex showroom, a luxurious new bar and multiple viewing rooms for bridal, fine and bespoke jewellery design.
Ristorante Frescobaldi by GS Contracts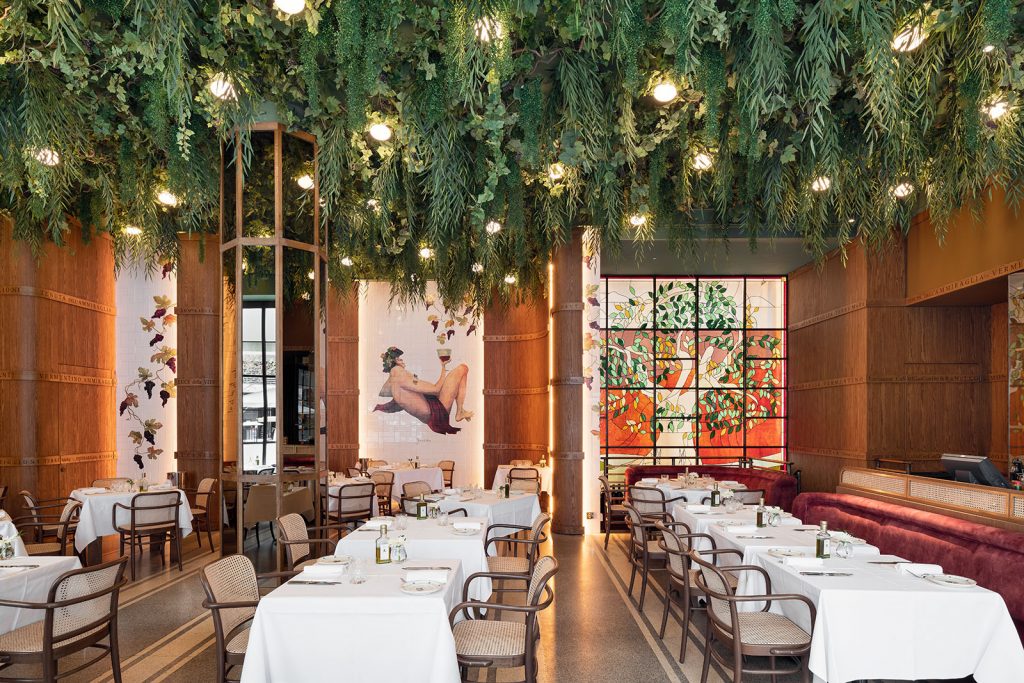 In collaboration with the team at B3 Designers, GS Contracts helped to provide a fresh, new vibrant appeal for when customers were able to return to Ristorante Frescobaldi London after the COVID-19 lockdown.
The GS Contracts team manufactured and installed all bespoke joinery on this project including numerous display cabinets, upholstery banquette seating and furnishings to retain the luxury look of the restaurant.
Johnstons of Elgin by Marcon Fit-Out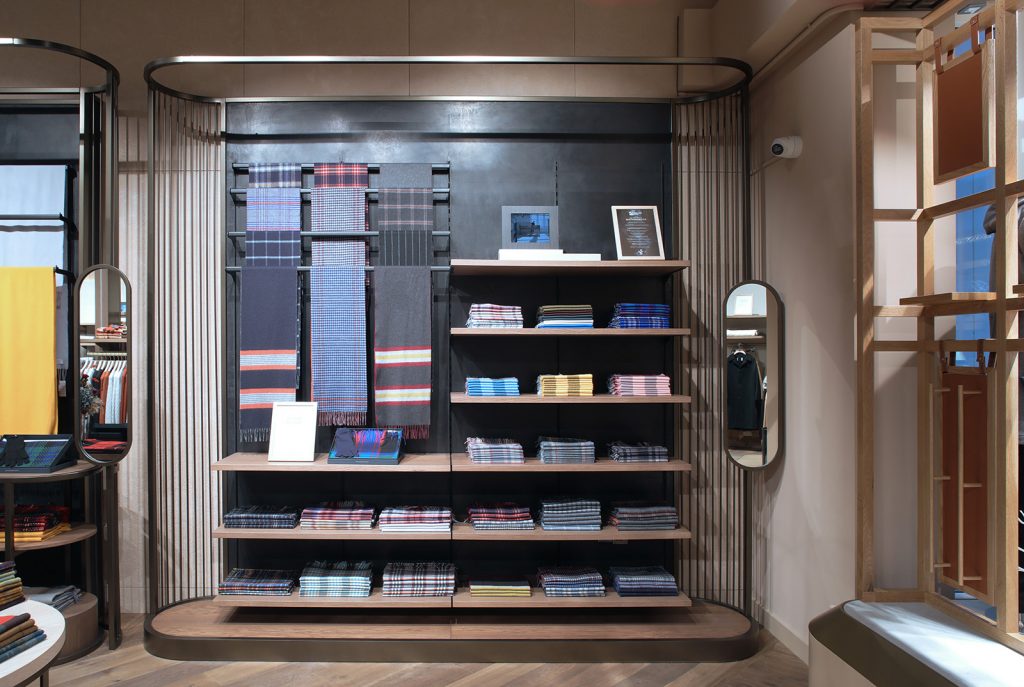 Marcon recently completed the 6-week high end fit out of luxury cashmere brand Johnstons of Elgin at Kildare Village. With stores six stores in the UK this is the company's first store in Ireland.
Marcon fulfilled the role of Principal Contractor for the fit out of the empty shell to create a single-story retail store with a mezzanine level at the rear. The ground floor has a gross area of 160 m2 and incorporates retail space, fitting rooms, and restroom. The mezzanine floor comprises the stockroom, staff room and office.
Dalmore Distillery Visitor Centre by Pearl Fit-Out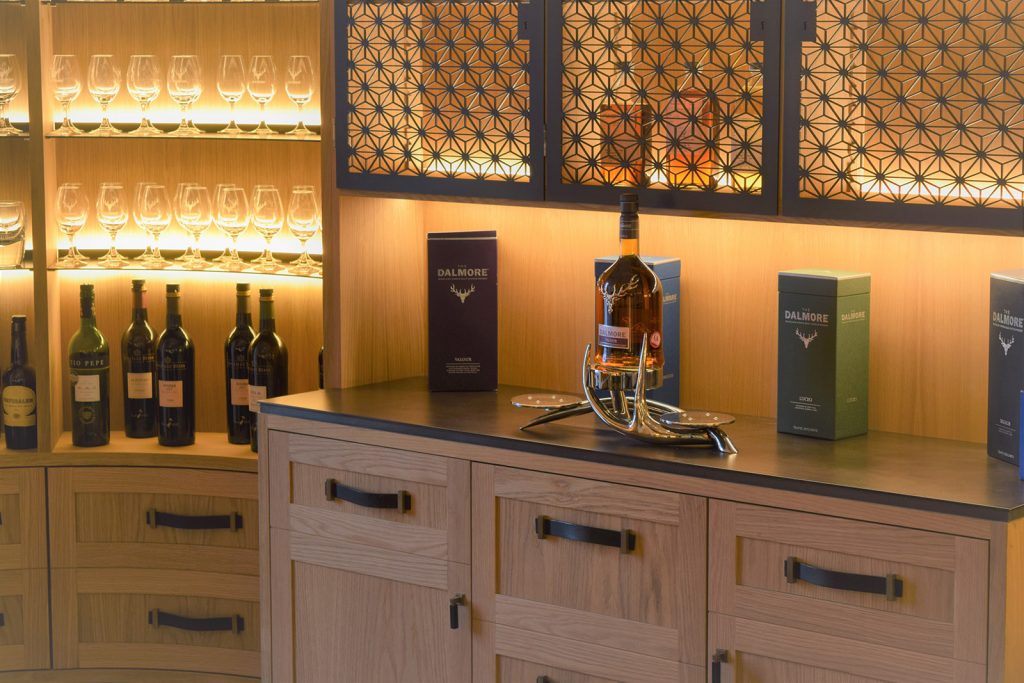 Full fit-out of the Dalmore Distillery Visitor Centre which incuded seven different experience rooms, as well as hallways and external entrances.
This interesting project included a huge variety of bespoke joinery and specialist finishes, all manfuctured and installed by Pearl. The company was tasked with manufacturing of the new items as well as restorations.
The project took 24 weeks to complete and everyone from Pearl was involved at least at some stage. Six Pearl employees (two decorators and four fitters) temporarily moved to Scotland and lived near the site to support the completion.
Charlotte Tilbury's Magic Cream Product Stand by Triplar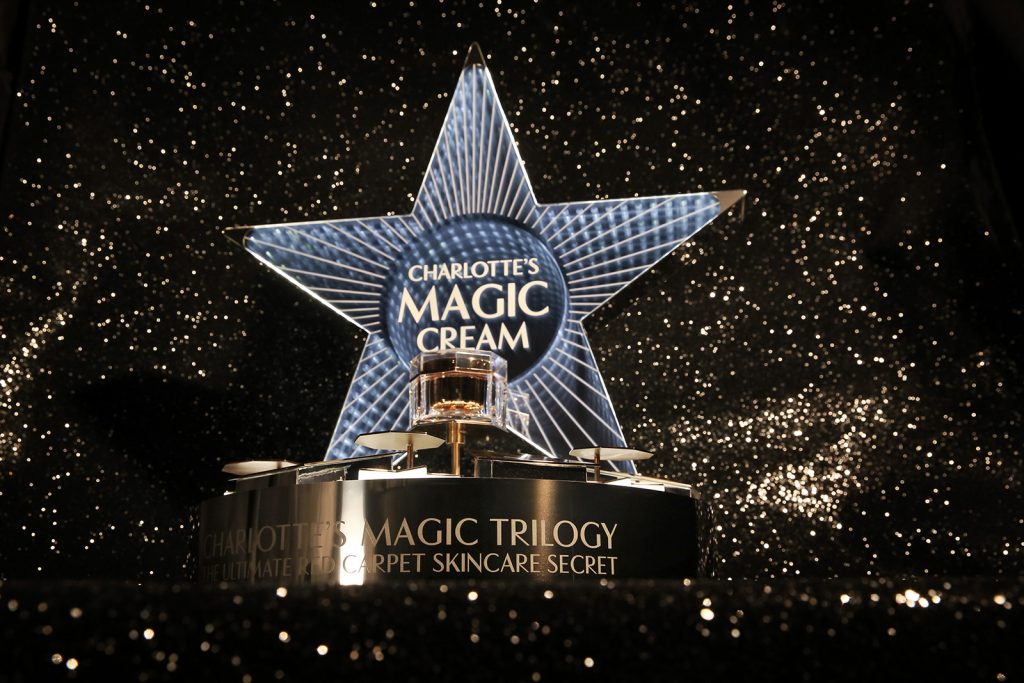 Triplar designed a stand that displays the Magic Cream Trilogy, which consists of Charlotte's Magic Cream, Magic Night Cream and Magic Eye Rescue.
The display features a large Hollywood star, to reflect the product's place amongst A-List models and film stars, and a sense of timelessness is created through the addition of the infinity mirror.
Already an eye-catching feature, the impact of the infinity mirror is emphasised by being lit from both within and below.
Beaverbrooks Store by JWA Shopfitting Solutions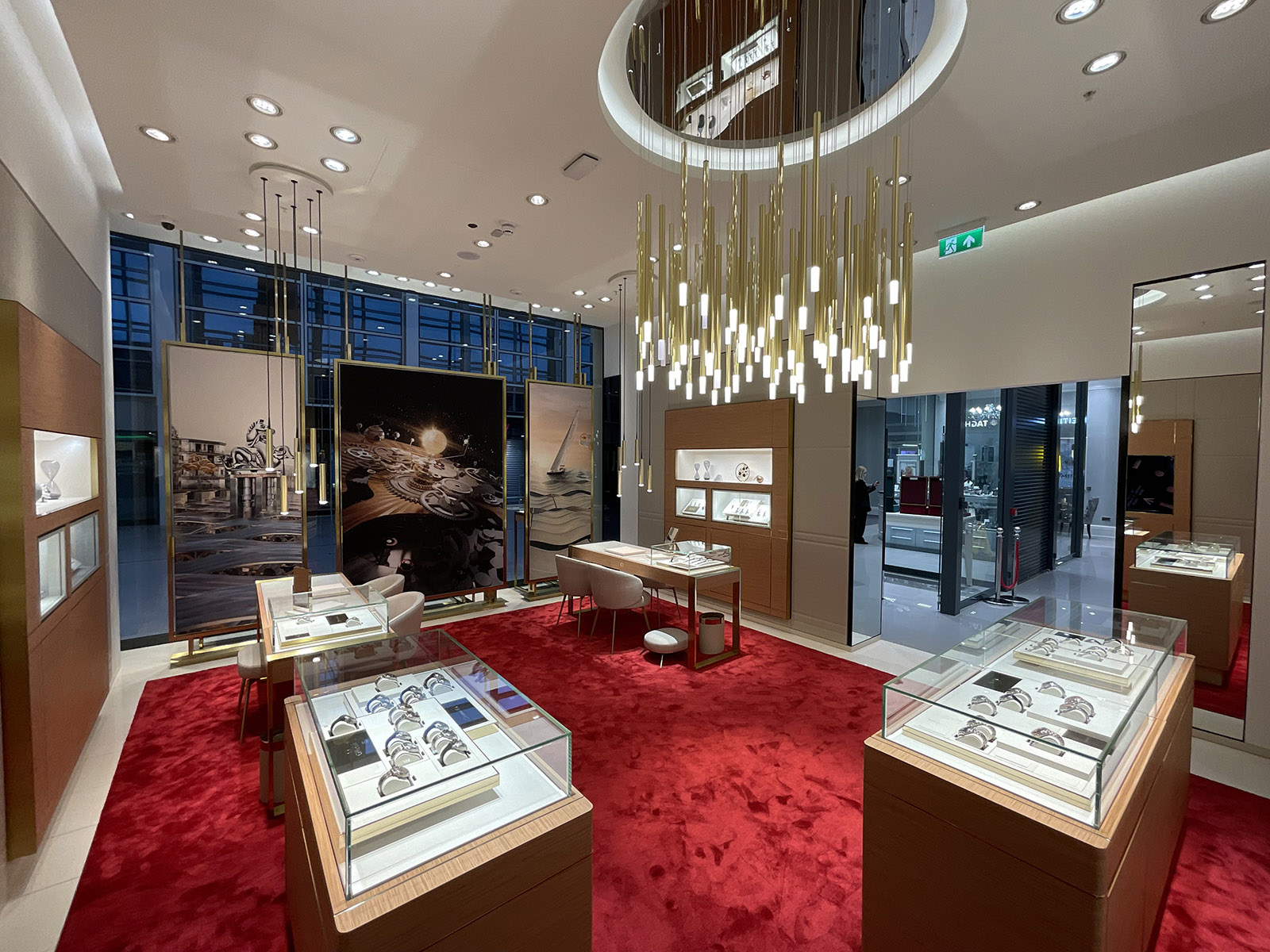 JWA Shopfitting Solution were appointed as main shopfitting contractor to form a new flagship Beaverbrooks store including separate retail areas for Breitling, Omega and Tag Heuer.
Location: Beaverbrooks, Crown Walk, Milton Keynes.
Next – Fosse Park West by Strata Tiles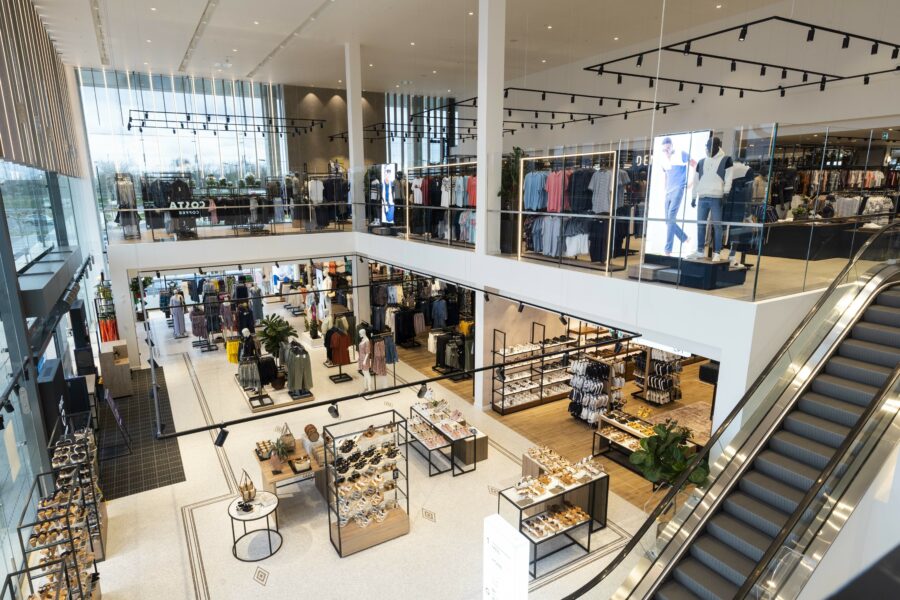 Strata Tiles supplied concrete and wood effect porcelain tiles as well as natural stone marble mosaics. The design was developed exclusively for Next in 2012 and has been used in more than 50 stores to provide a signature finish.
The tile embodies the unique design language of the retailer and in Fosse Park it has been modified into a diamond motif.
The NAS will continue to celebrate its members and the work for the sector in 2022.
If you would like to register your interest in taking part in the Shopfitting Excellence Week 2022, please provide your details below: