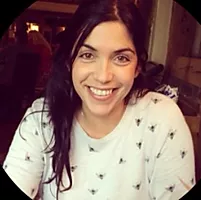 Mental ill health costs UK employers an estimated £33-42 billion per year each year due to stress, anxiety and depression with over £99 billion lost in the economy as a result, according to the Health and Safety Executive (HSE).
The findings from the Government organisation also reveal that one in four adults suffer with a mental health issue at some point in their working lives (this is based on those who have been to their GP, we believe this is closer to one in two).
With this in mind my company, Blue Lobster Therapy, delivers mental health awareness, line manager training, accredited mental health first aid, suicide prevention and resilience training to businesses. This is to enable them to be able to produce a more productive workplace, reduce sickness costs and start to change the culture and stigma around mental wellbeing.
Conditions such as stress and anxiety amongst staff is more prevalent than employers realise, and it can be difficult for them to know what action to take. 85% of managers feel that employee wellbeing is their responsibility, but yet less than 30% of people have had any kind of mental health, resilience or stress management training (Business in the Community, 2018: Mental Health at Work summary report). The same report also showed that only 16% of employees felt able to disclose a mental health issue to a manager.
My courses are designed to enable line managers to identify the early warning signs, understand and support an employee who may be developing a mental health issue. The workshops give a deeper understanding of the issues that impact on and relate to people's mental health and teach practical skills that can be used every day.
With over 22 years' experience specifically in retail, shopfitting and construction, it is an arena that I know very well and can bring a huge amount of experience to on these courses.
Many big UK businesses are now rolling out mental health first aid as mandatory to all line managers. It will soon become a legal requirement as standard part of health and safety, all thanks to the work of MHFA England and Bauer Media, with the campaign "Where's your head at?".
Blue Lobster also offers wellbeing and team building events, onsite therapies such as remedial massage and fitness, corporate conferences, guest speaking, and provides support for organisations seeking to develop their wellbeing charters and policies.
I am delighted to be the first Approved Training Provider for the NAS and to work with more of their Members in the new year.
Blog by Alana Warburton-Whitehead, founder of Blue Lobster Therapy, an NAS Approved Training Provider.