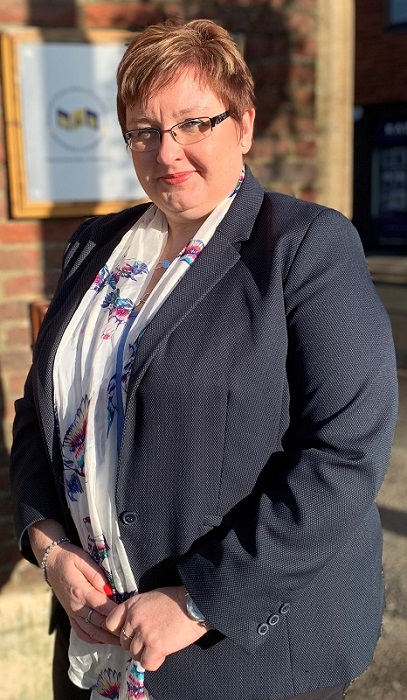 It has been a busy, but enjoyable, five months for me here in my role as Training Manager at the NAS.
It has been my mission to undertake as many face to face Member visits as possible, together with reaching out to my existing industry contacts, to build upon the Training offering for our Members.
CITB
I have built a great working relationship with the NAS CITB Partnership Manager, Claire Williams. It was great to have her as one of the judges at our #NAS100Apprenticeship Competition (June 2019) and a guest at our Conference and Centenary Fundraiser (October 2019). I have attended several informative CITB events including their Skills & Training Fund Workshop, Employer Roadshow, and Training Group meetings (of which I am a Regional Chair).
I have been working with CITB in regards to their various campaigns, commissions and funding bids. I am particularly proud to have been involved with their 'Future Made' campaign, helping to promote Jamie O'Hara (an employee at TEKNE, an NAS Member) aged 26, who has gone from Apprentice to award winning Project Manager in 10 years https://www.future-made.co.uk/stories/jamie/.
I am working with Build UK's Project Director Sarah Garry to assist in a new CITB grant pilot scheme. The scheme is an expansion of the current 'Skills and Training Fund' applicable to levy paying small businesses who directly employ 99 people or less.
The pilot is to trial a medium option (construction businesses who directly employ 100 – 250 people). It could result in up to £20,000 to support training and development within their businesses and/or invest in systems which will improve their ability to deliver training (i.e. a training management software).
Apprenticeships
An important part of my training vision for the NAS is focusing on apprenticeships. The NAS are proud members of the CCATF (Cross-Industry Construction Apprenticeship Taskforce). I represent the NAS at all their seminars and workshops, most recently at their Annual Apprenticeship Conference in Manchester (July 2019) and End of Year Seminar in London (October 2019). Their initiative designed to increase employer engagement in apprenticeship training is something I am very passionate about.
NAS Member Visits
I have made a number of visits to Members' premises which has helped me to gain a better understanding of the projects they work on, find out who their main clients are and undertake a 'training needs analysis' so I can understand their training requirements. So far, I have visited:
Amalga (Heathrow)
Powells (Andover)
Saxon Safety (Andover)
Pearl Fit Out (Portsmouth)
Tekne (Dorset)
Benbow (Newton Abbot)
CDS Construction (Slough)
Barnwood Shopfitting (Gloucester)
Tribune Shopfitting (Isle of Sheppey)
Starting the Conversation:
If you are an NAS Member who feels you would benefit from a catch up in regards to your skills and training requirements please do not hesitate to email me; Lorraine.Shepherd@shopfitters.org.

Approved Training Providers
We have introduced a new membership level to the NAS in the form of an 'Approved Training Provider' (ATP). Our intention is to build a network of fully evaluated ATP's who – as our preferred suppliers – will deliver quality, appropriately accredited training to our Members with preferential rates. For a training provider to qualify to become one of our ATPs, they need to meet our expected quality standards and agree to our terms and conditions.
Following several meetings with interested providers, I am happy to announce that the following two Providers have successfully completed our thorough evaluation:
HSS Training https://www.hsstraining.com/
The specialist training division of the UK's original tool and equipment hire company (HSS Hire Group), provide a wealth of training nationwide (via their 56 Training Centres).I have visited and evaluated the Heathrow and Bristol centres.
Blue Lobster Therapy https://www.bluelobstertherapy.co.uk/
This provider specialises in training in mental health, resilience and wellbeing, with a view to producing a more productive workplace, reduce sickness costs and begin to change the culture and smash the stigma around mental wellbeing. The founder, Alana Warburton-Whitehead, has over 22 years' experience specifically in retail, shopfitting and construction.
I am currently working on increasing this list of ATP's which of course includes undertaking full evaluations.

News items
I have also been sharing news items on our website to inform or help our Members:
Important information regarding HSE spot checks
What is the difference between the Government Apprenticeship Levy and the CITB levy?
Apprenticeships are a vital part of the skills gap solution
Medium-sized business pilot fund
All in all it has been a productive few months and I'm really looking forward to what 2020 will bring. The Apprenticeship Competition this year was actually my induction into the NAS as I attended before my first formal day in the office, and I'm enthusiastic to take the lead on this next year.