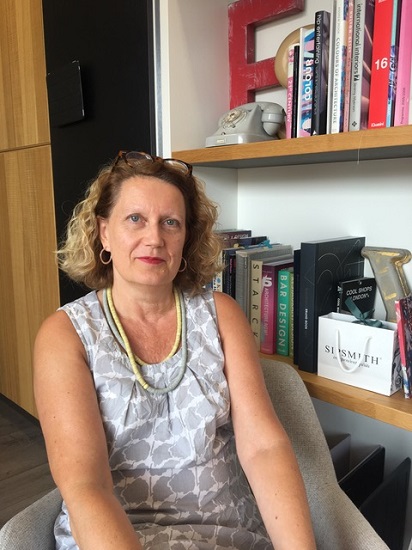 Just like National Association of Shopfitting members, as designers we value our membership of the Design Business Association (DBA) – the global authority on design effectiveness in business.
We always enjoy our networking events, which provide a great opportunity to discuss common issues and challenges but with so much uncertainty in the air right now, conversation frequently seems to turn to the future.
"The future belongs to those who prepare for it today," said Malcolm X.
It's an overused quote but it feels very pertinent at the moment. Not withstanding the impact of Brexit, the retail sector is confronting dynamic changes in consumer behaviour that are shaking its very core and felling some major retailers.
When you dig deeper into the collapses the backstory is less surprising, especially to those of us who have worked in the retail sector for decades. For instance a Bloomberg opinion piece summarised House of Fraser's current troubles as 'what happens after years of under-investment'. There are plenty of examples of retailers with low confidence who are allowing the bad news stories and uncertainty of Brexit to lower their confidence and stifle much needed investment in their physical retail presence – it's a vicious circle!
However, if we look to the US experience, Goldman Sachs lead retail analyst, Matt Fassler, sees a trend that proves that investing in the in-store experience is a game-changer. Indeed, he reports a 'retail renaissance' in the US where survivors of eCommerce disruption are thriving having re-thought their approach to the physical store.
This positive outlook is borne out by our own experience, working with forward-thinking retailers who are future-focused. We spend a significant amount of time with our retail clients helping them prepare their futures – exploring how they can embrace the rapid rise of digital retail and finding new ways to improve the in-store brand experience to better connect with their customers.
It's a creative and innovative process but importantly it is also strategic and measured. We work with senior client teams who want to drive change in order to achieve breakthrough results for their brands and their physical retail spaces.
That brings us back to the Design Business Association and why we have long been members. It's not just because they champion the market value that design brings it's because they challenge all its membership to be the best we can be and through our best practice to evidence design as a positive economic force for the businesses we work with.
Below are a few projects that showcase that investing in strategic retail design really does work.
Winner of Retail Jewellers Inspiring Independents 2018
First rebranded store opened to rave reviews on Instagram as well as from intu Lakeside shopping centre management team
Shortlisted for Best Store Environment at the UK Jewellery Awards 2018
Overnight sales uplift of 30%+ at Selfridges London
"…a strong contender for our guide to London's best pasta restaurants"
JustOpenedLondon.com
Content written by Rebecca Sharman, Client Services Director at Innovare Design. This post is part of a series penned by leading figures from across construction, architecture, design and retail in recognition of our Centenary Year.