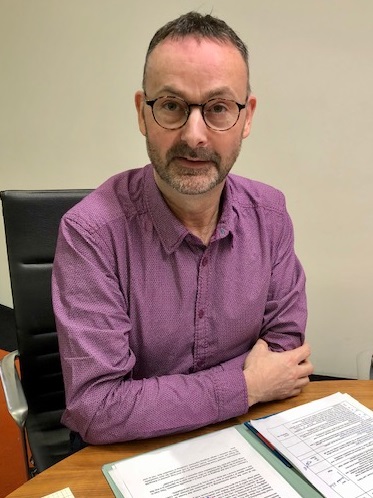 When it comes to retail, we are constantly hearing "it's the death of the High Street". With such negativity, we might as well all close up, go home and let the tumbleweed roll past the closed shutters. As someone who has worked in the Visual Merchandising industry for over 20 years it does sadden me, however despite the current conditions on the High Street, there is somewhat of a renewed vigour as retailers are now realising that they need to reinvent themselves.
Retailers, particularly independents, are changing their outlook and diversifying, becoming a destination store, with the added advantage of installing a coffee shop, which is a great way to meet and interact with customers. After all we are a nation of shop keepers and innovators.
Retail is a competitive business and is constantly changing. It's the retailer's ability to respond to those changes in order to stay ahead of the competition. Visual Merchandising is the art of presenting merchandise to look good to your customers. Customers want to feel that shopping in your store is a pleasurable experience. They want to be excited by the range of merchandise on offer.
It is a retail concept that focuses on enhancing the aesthetic appeal of a product or store to attract customer and increase sales. Understanding how a customer browses and shops a store is key to the revenue and profitability.
The merchandise needs to represent the 'must have' purchase. Professionally executed, it gives the store huge potential to distinguish the brand and excite customers. Poorly executed it will downgrade the store immediately. Lower customer expectation will reduce the perceived value of the merchandise. It is crucial to get the store message across to customers.
Imagine you are the customer. Think how you would like to view the store and what makes your visit enjoyable in terms of customer service, store layout, product selection and overall store presentation.
Your shop window is your cheapest form of advertising, it is the face of your store, and one of the most important elements of your business. Do remember that a potential customer only has a few seconds to look at your window and decide whether to enter your shop. Those few seconds are crucial: "You don't get a second chance to make a first impression."

Visual merchandising today is not only limited to the window display; it covers all the necessity to capture the attention of the customers by all means from the shop frontage, awnings, signage to the layout of the store fixtures, merchandise presentation in order to create that memorable shopping experience. Something you certainly don't get when shopping online.
The potential customer can sample 'the menu' so to speak that the retailer is offering. A potential customer only has a few seconds to stop, look and enter the store. In New York, Lord & Taylor estimates that a whopping 500,000 people walk past its windows each day, while Macys clocks in 10,000 people per hour. Not only do eye catching windows help bring in new and existing customers, they allow retailers to increase foot fall to the store. Once in the store then excellent store layout with good product layout/presentation is a must.
Here at The British Display Society we have certainly seen the changes in retail over our 70-year history. We are the only Educational/Visual Merchandising organisation in the UK. Our members are VM students, VM professionals together with corporate companies that supply the retail and VM industry. We continue to strive on providing VM training and support via network/social events, VM training sessions both classroom based and online courses to ensure that VM remains a recognised career. Our freelance visual merchandisers with their wealth of experience and knowledge are happy to provide new or established retailers guidance in how to drive their VM and store presentation standards forward.
You can find the latest British Display Society newsletter here.
Content written by Iain Kimmins, Chairman of the British Display Society. This post is part of a series penned by leading figures from across construction, architecture, design and retail in recognition of our Centenary Year.