Interview with Steve Holland, Managing Director at Trolex
Steve, How did you first come in to the industry?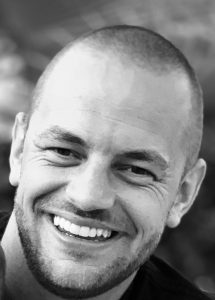 I joined Trolex after seven years working in the HVAC service maintenance and installation sector. Our core customer base was retail, and we looked after fit-outs for 15 of the UK's largest retailers. The focus in fit-out was always around speed and cost and the safety always took second place, when the opportunity arose with Trolex, I could see they had an appetite to make safety simple and accessible something that's often missing from the construction industry, and now, here we are releasing technology that can save lives.

Tell us about your time as Managing Director of Trolex  
In the grand scheme of Trolex's 60 year history my 12 months has been a small part, however what we have managed to do is take all those years of life saving technologies and rapidly develop them for real-life use outside of Trolex's core customer base in mining and tunnelling. Embracing the people and changing the culture is always the hardest challenge but so far, I'm very proud of what we have achieved. There's a strong common goal and whilst as a business we have an objective to make money, there's a real shared enthusiasm to be recognised for our innovation and ability to impact the safety of people.  Something that stood out from the beginning was the first thing nearly every person mentioned to me when I started which was that 12,000 people a year are dying from work related respiratory issues and that they knew we could quickly have a range of products that could make an impact.  The beauty is the most exciting things are still to come, as we innovate at a pace never seen before under a Technical team, we are incredibly proud of.   
The next phase is to of course demonstrate how to use the technology with simple effectiveness to industries that don't appreciate the risk they are exposed too, the obvious first choice for me… back to my roots, shopfitting/fit-out, and general construction.  
Both personally, and as a business, we look forward to supporting the NAS with their Respiratory Health and Training weeklong campaign in raising awareness of occupational respiratory health in the shopfitting/fit out and broader construction sector Mon 07 – Fri 11 June 2021

Tell us about your products.

We have a huge Range of sensors, Gas, Vibration and temperature, but our most relevant and exciting product comes in the form of our newly released Trolex XD ONE. The XD One is a real time, wearable particulate monitor, designed to warn people of the exposure to harmful respirable dust and particulate in hundreds of sectors.  

It can be used as a real time monitoring device or a data logging device and essentially makes the invisible hazard of dust and particulates visible and audible through its warning mechanisms. It's the perfect tool for analysing the risk but has been sort after in hazardous industries for a long time to help change the culture, it's much harder to ignore a risk if an alarm is going off, and it's much easier to introduce the right and most cost-efficient controls if you know when and where the hazard occurs most.  
We have donated a Trolex XD One unit to the NAS campaign and we would love to hear feedback from the lucky winner.
What's the most helpful advice you have ever been given both personally and professionally?  
The best advice I've ever been given is to listen carefully and this applies personally and professionally.   
To solve a problem, with a product or a service you have to listen to people explain, sometimes they can tell you the outcome of the problem but don't understand the cause. Ultimately my job as MD, my Job as a husband and father or friend relies on my listening to people carefully, and sometimes being able to hear the things they don't say. Everything revolves around people, so relationships are your most valuable asset.
Read the other NAS interviews
We regularly interview professionals from the fit-out sector. Read the other NAS interviews.