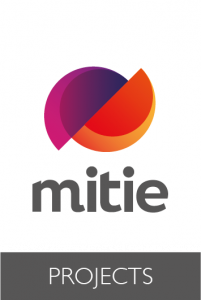 This opportunity is estimated to be worth £15m to £30m per annum and consists of large and complex projects resulting from transforming c. 50-60 bank branches per annum with an expected investment budget of £100k to £500k per branch. The programme runs through 2022 and into 2023 (potentially into 2024 at the same run rate).
Status/Timelines – surveying 10 pilot branches now, programme in 2022 Q2, and implemented thereafter. The first 10 locations will be: Aberdeen, Blackburn, Chesterfield, Exeter, Gloucester, Great Yarmouth, Luton, Manchester, Northampton, York. Surveys of the properties are already underway to ascertain current condition and scope of work at each location.
Fit-out in key geos
MEP
Management and delivery resources
Branch and office locations
Potential scope and capabilities
Project Management, Design, Space Planning, CAD, Manufacturing, Fit Out
Electrical, Mechanical, Plumbing, Public Health
Builders work – Brick, Block, Masonry, Carpentry, Glazing, Security Access Doors
Signage, Graphics, Reception Desks / Counters
Pigeon Holes, Boardroom Tables, Cupboards, Bookcases, Display and Literature Organisers
Parcel Hatches, Security Screens
Local – Belfast, Truro, Exeter, Bristol, London, Cardiff, Birmingham, Coventry, Cambridge, Glasgow, Edinburgh, Newcastle, Sheffield, Leeds, Halifax, etc. (see hot spots on map)
Regional – South West (incl. Channel Isles), South East, London, South Wales, Scotland, North East, North West, Midlands, Northern Ireland, etc.
National – England, Wales, Scotland, Ireland
If you would like to be considered for this opportunity, please fill in the form below. You need to be a NAS Member to apply. Selected companies will be contacted with a more detailed questionnaire.