Through January, the National Association of Shopfitters (NAS) worked with the Lighthouse Construction Industry Charity to put 14 delegates through the Mental Health First Aid (MHFA) England Adult Course.
Representatives from Barnwood Limited, Cardinal Ltd, Abrahams & Carlisle Limited, JWA Shopfitting Solutions Ltd, Urban Shopfitters Ltd, and Duboulay Ltd are now Mental Health First Aiders following successful completion of the two-day course.
Covering areas of mental ill health including depression, suicide, anxiety disorders, and psychosis, the training helps delegates recognise the symptom and provides an action plan to enable early intervention. With the risk of suicide among some site-based male construction workers being two-to-three times higher than the national average, these are important skills for the workplace.
On the training, delegates commented that they "would strongly recommend this course, especially in our industry as we could help save hundred of lives by just being there to talk." Another said that they "had very little understanding before starting the course. It was very enlightening and informative."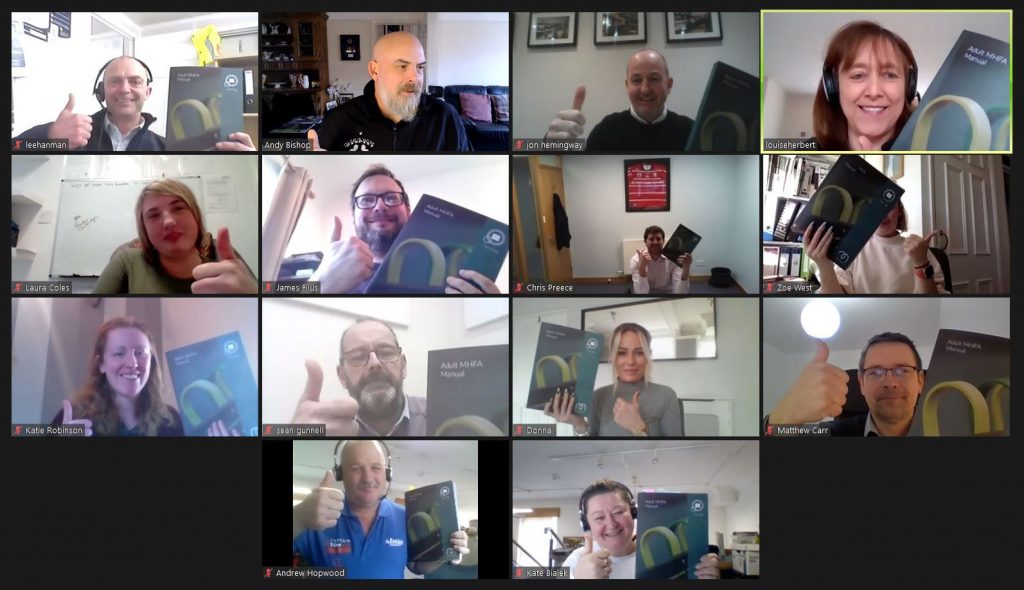 The NAS would like to thank the Lighthouse Construction Industry for funding the course and Andy Bishop of Mangang for delivering the training, which received universally positive feedback from those attending.
Our drive to continually develop our members continues with our Future Leaders campaign, which will see 10 delegates complete the World Class Managers course. For more information about the campaign and to nominate a delegate, please visit: shopfitters.org/world-class-managers-course-funded-by-the-nas/.