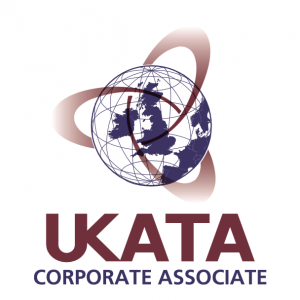 Under the Construction (Design and Management) Regulations 2015 (CDM 2015), tradespeople are legally required to ensure construction work and repairs are undertaken safely and without damaging worker's and other people's health.
With shopfitting identified by the HSE as one of the 17 occupations that is likely to disturb Asbestos Containing Materials (ACMs), the National Association of Shopfitters and Interior Contractors (NAS) has become a Corporate Associate of the UK Asbestos Training Association (UKATA), with the joint aim to raise awareness of the legal requirement for asbestos training.
Addressing both the law and one of the industry's biggest killers – asbestos, the 100-year old's trade association's partnership with one of the leading authorities on asbestos, will give NAS members access to industry-leading UKATA-approved asbestos training, including the industry-recognised asbestos awareness course. Delivered throughout the UK by UKATA members, the training will enable NAS members and their employees to correctly identify potential asbestos hazards in buildings and mitigate the risk to themselves and building users.
NAS Director James Filus and NAS President Marc Allen welcomed the partnership saying: "We are delighted to have been welcomed by UKATA as a Corporate Associate in recognition of the NAS' work to promote both asbestos awareness, safety, and training.
"We believe this relationship, which also sees UKATA becoming a partner of the NAS, will be mutually beneficial for both parties as well as the sector as a whole. The subject of asbestos awareness is a critically important one across construction and is fully supported by the NAS. Both the NAS and UKATA work closely with Dr Mavis Nye of the Mavis Nye Foundation."
Becoming a UKATA Corporate Associate is strictly by invitation only to like-minded associations, charities and not for profit organisations, professional and industry registers. It actively demonstrates NAS' commitment and support to continued improvements and developments within the asbestos industry, in particular for people working in the shopfitting, fit-out and interiors sectors.
Asbestos kills *20 tradespeople in the UK every week, making it the single biggest cause of work-related deaths. Despite its ban in 1999, it is estimated that even now there are six million tonnes of asbestos in the UK, in as many as 1.5 million UK buildings, and the death rate from asbestos-related diseases continues to rise.
One of the main reasons identified for the rise in asbestos-related diseases is because of a lack of awareness of the dangers, says UKATA.
As part of the partnership UKATA is urging every NAS member to ensure they undertake the appropriate level of asbestos training relevant to their role.
Craig Evans, UKATA Chief Operating Officer, explained: "Too many tradespeople expose themselves to asbestos unknowingly because of a lack of awareness of the material. Attending a simple half-day Asbestos Awareness course could potentially save the lives of NAS members and users of buildings in which they work.
"Through the NAS/UKATA partnership, we will be actively encouraging members to attend one of the courses."
Asbestos is a highly toxic mineral that was used extensively in construction for over a hundred years prior to its ban. It has the ability to break down into microscopically thin fibres. These fibres are so small they can remain airborne for days after they were initially disturbed.
Once inhaled, the deadly effect of asbestos fibres can lie dormant for between 15 – 60 years (known as the latency period).
Any person who may potentially come in to contact with asbestos in their day-to-day work, must legally receive the correct level of information, instruction and training. Asbestos awareness training is intended to help NAS members avoid carrying out work that will disturb asbestos containing materials. However, for those workers who are planning work that will intentionally disturb asbestos fibres, then a higher level of asbestos training will be required.
To find a UKATA approved asbestos training provider near you, visit ukata.org.uk or for free advice call our team on 01246 824437.